Custom Plastic
Extrusion Manufacturer
Shaping Endless Possibilities® for over 50 Years
Formtech is a pioneer in the custom plastic extrusion industry. We created benchmark technologies used today by many firms in the industry. Our reputation has been built on creative innovation, technical expertise and reliability.
OEM's of all sizes in a variety of industries appreciate our dedication to ensuring their needs are met. We help our customers discover the possibilities with material selection, design, and fabrication capabilities to deliver superior quality products at a competitive price.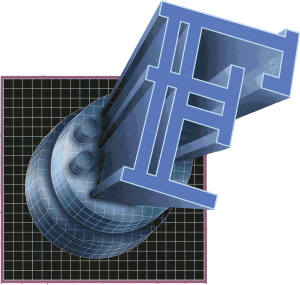 Locations near Athens, GA and Erie, PA
We have two manufacturing plants producing custom plastic profile extrusions. Depending on your annual volume needs and tooling investment, we operate twin-screw (Georgia) and single-screw machines (Pennsylvania) to provide purchasing flexibility. In general, we provide:
Single and twin-screw capabilities
Multiple color and material extrusions
Inline and offline services, such as embossing/texturing, tape application, punching & more
State-of-the-art tooling
Vacuum-calibrated water-cooled sizing technology
CAD engineering and design assistance
Prototype development
Color matching
Testing and quality control
Materials
With expertise from our material suppliers, we can help select the best material choices and properties for your application. In addition, we are able to design and prototype extrusions and assemblies for functionality, to consistently meet your specifications. Below are the primary raw materials we extrude.
ABS
ABS/ Glass fiber composite
Acrylic
Butyrate
Flexible PVC
Polycarbonate
Polyethylene (HD, LD, LLD, MD)
Polypropylene
Polystyrene
Rigid PVC
TPR
Wood plastic composite
Experience in a variety of markets
We work with customers in a variety of industries to optimize and add value for their products and production processes. Custom plastic extrusions are used in many applications, such as:
Construction - windows, doors, siding, trim, HVAC
Appliances - commercial and residential
Electrical - power management, lighting
Plumbing - tubing, pipes
Interior - furniture, window treatments, flooring
Retail - point of purchase, signage, displays
Transportation - automotive, RVs, airplanes, roadways
Agriculture - hydroponics, irrigation systems
Marine construction - seawalls, bulkheads, piling
Other industries - view additional custom extrusions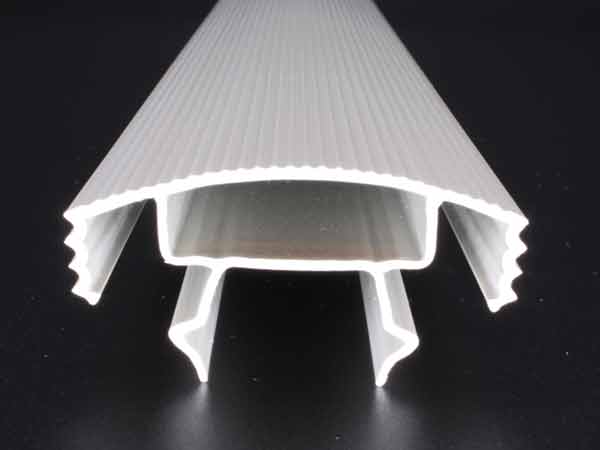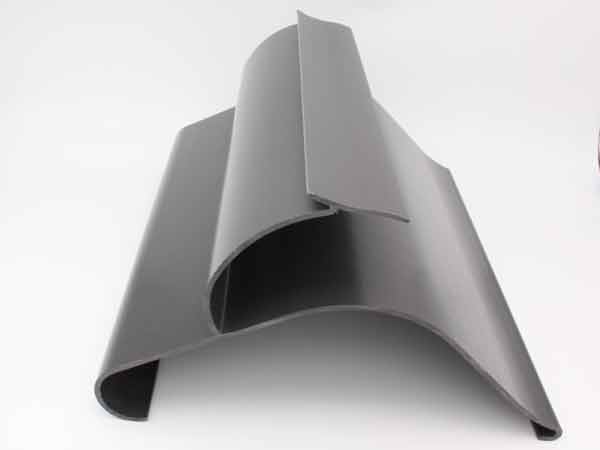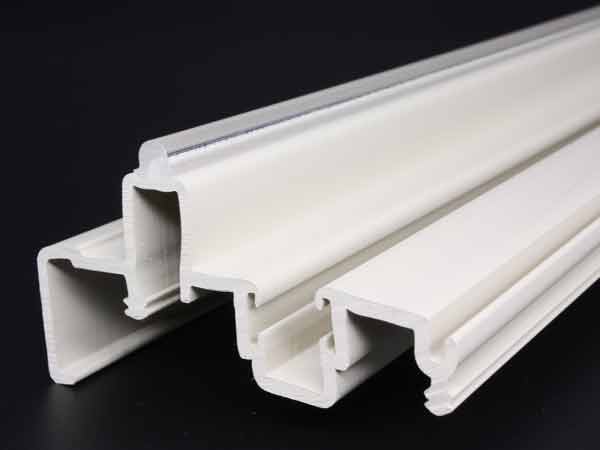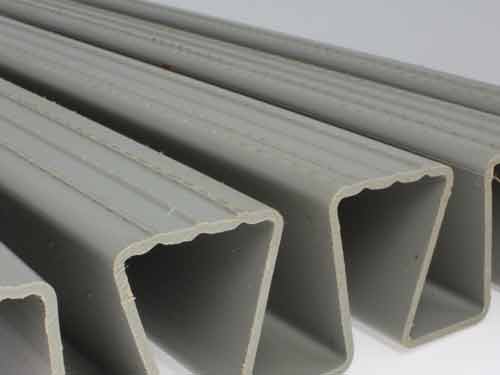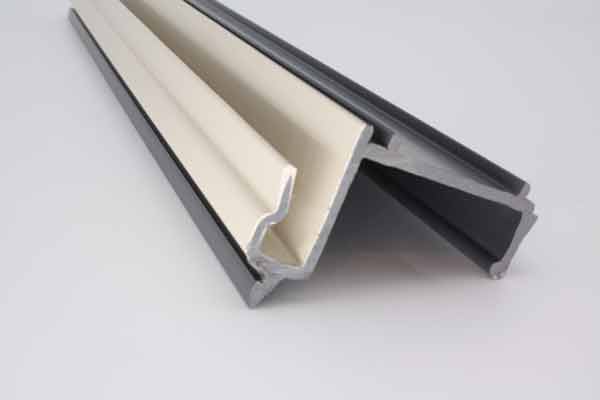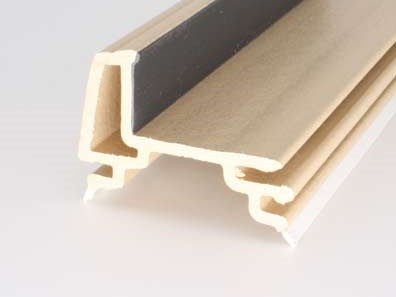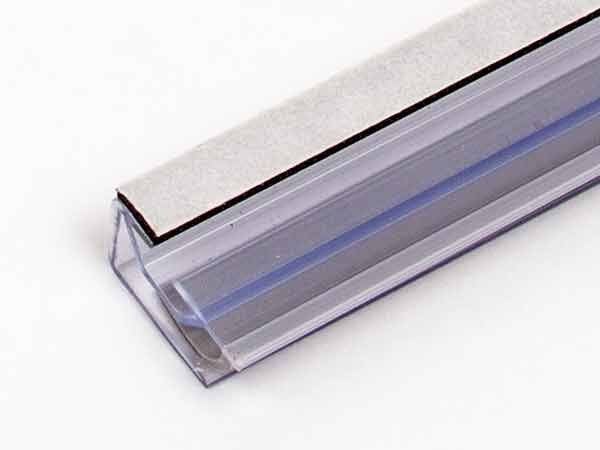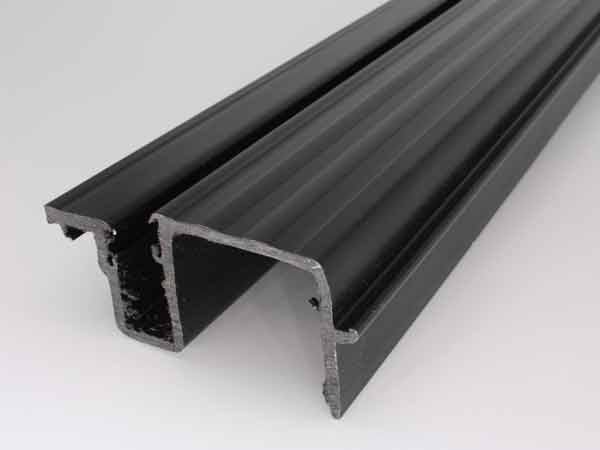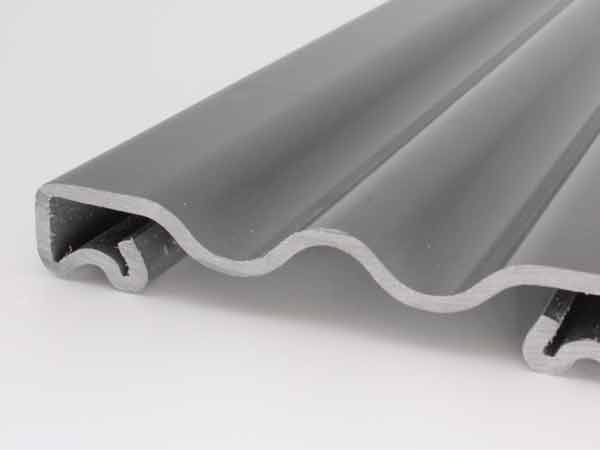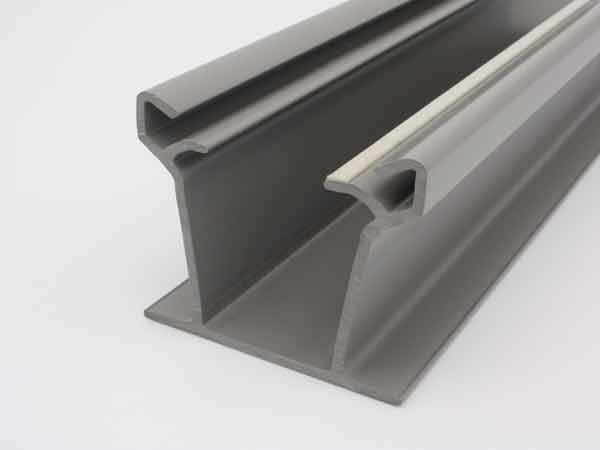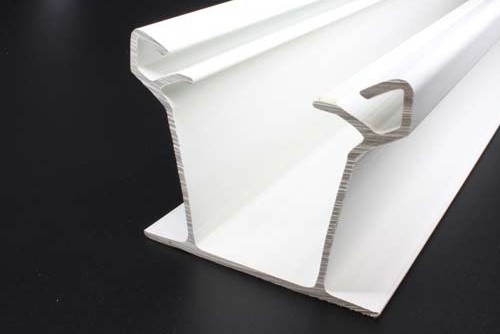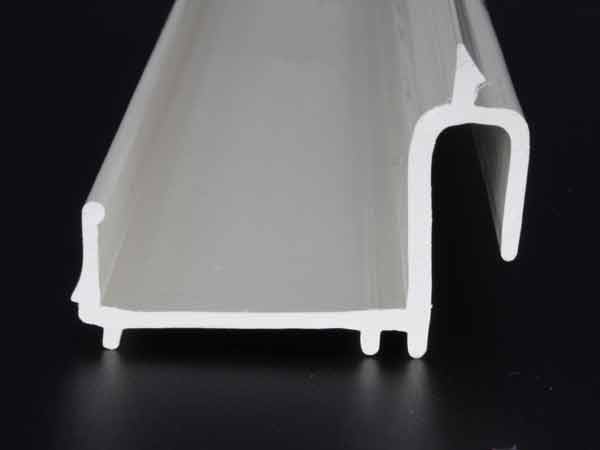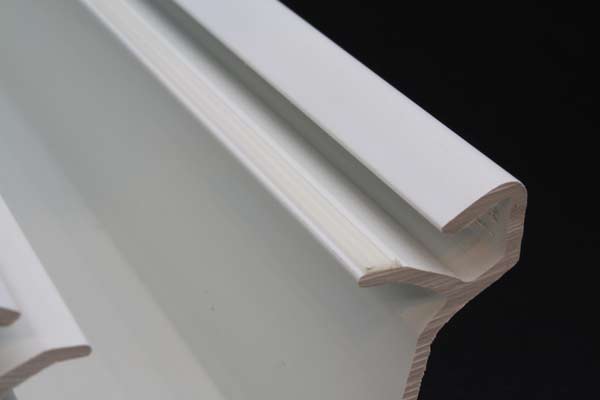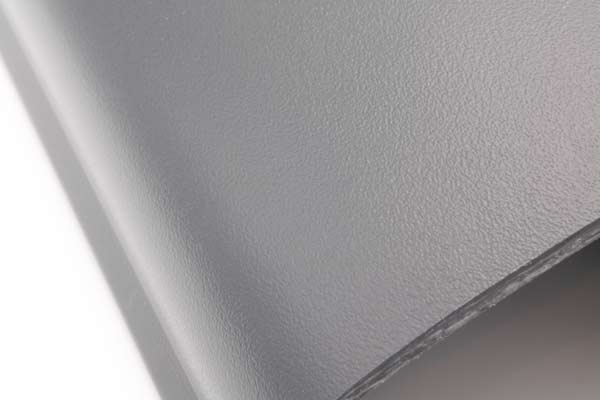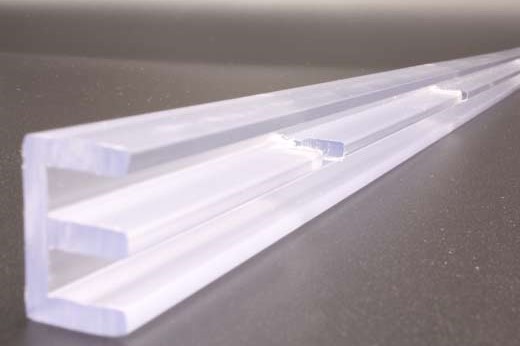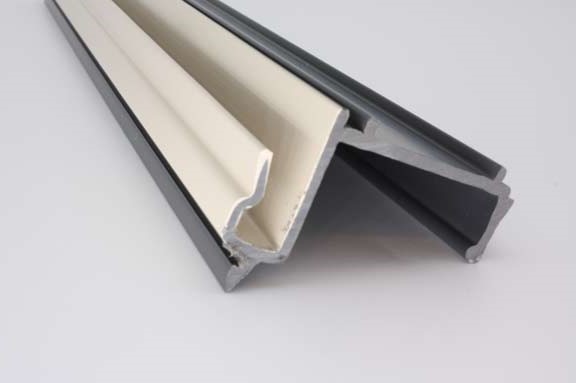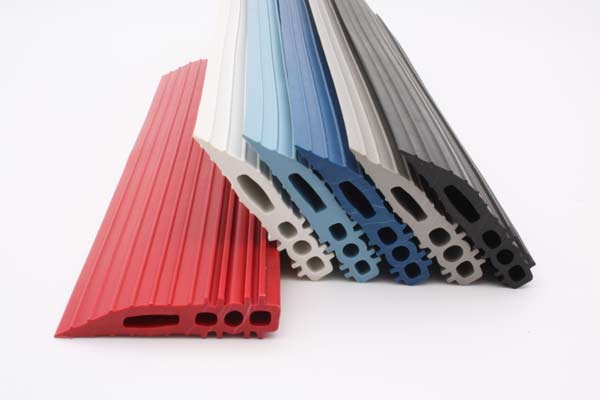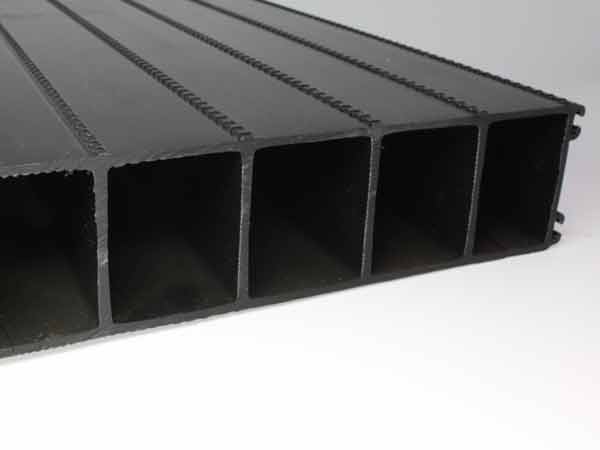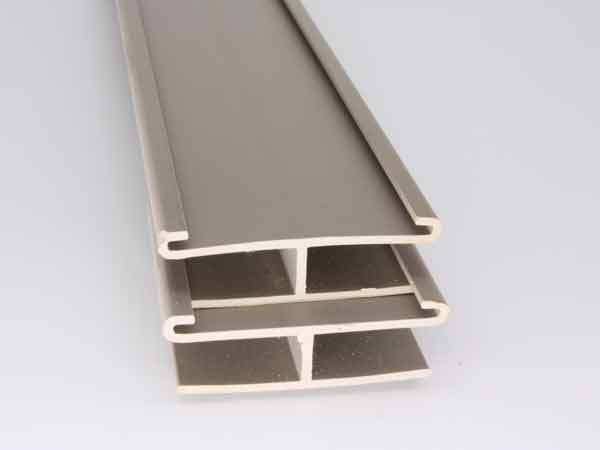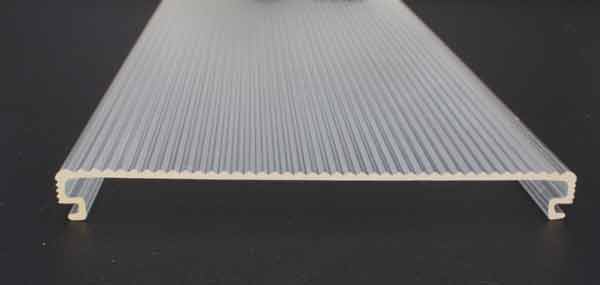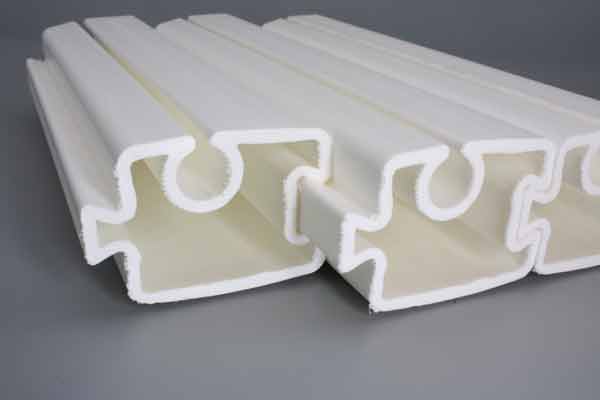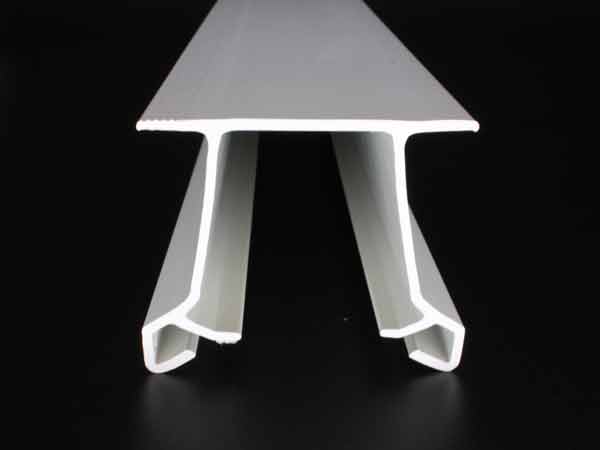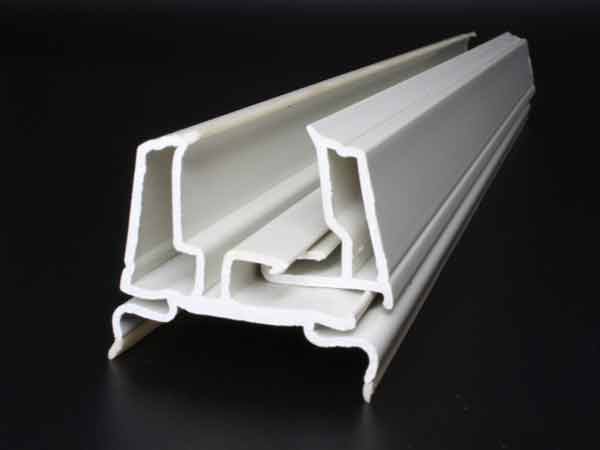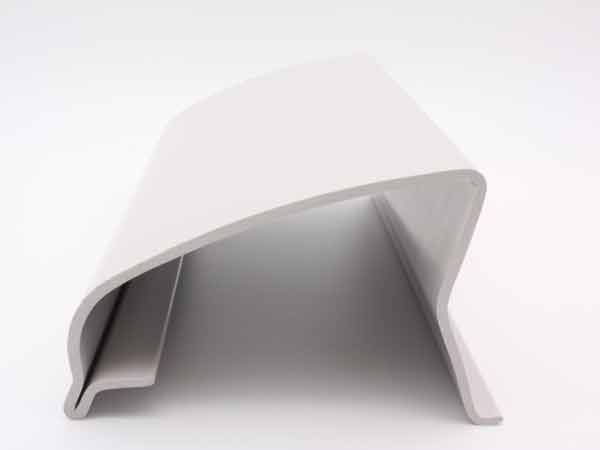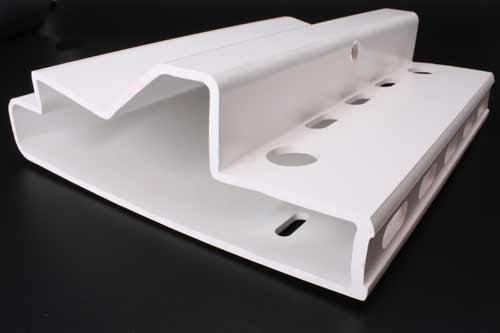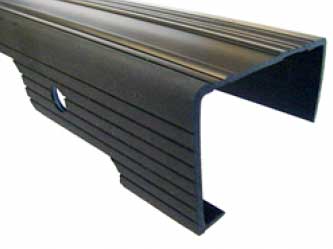 RELIABLE • QUALITY • EXPERTISE
Complex Plastic Extrusions
We produce simple to complex co-extruded profiles with up to three different materials. Flexible or rigid PVC, recycled, or a variety of material choices and processes create products with multiple functionality.
Small to Large Profiles
We extrude different sizes of profile shapes from small to large and in custom lengths. The smallest profile is 5.0mm and the largest is 12″w x 8″d (shown in photo). We can also coil or reel flexible profiles or tubing in long lengths.
Inline & Offline Fabrication
Various fabrication techniques can be completed inline or offline. Some examples include wood grain patterns, tape application, punching, notching, slotting, tab creation, magnetic tape application, and drilling. Inline and offline fabrication of plastic extrusions can be helpful depending on the material properties, product function, volume (low or high), and delivery requirements, such as just-in-time.
Clear Plastic Extrusions
We have expertise producing clear plastic extrusions with superior clarity. From wafer thin water clear lenses, to 1/8″ thick electrical components, our capability to process polycarbonate, acrylic, butyrate, and clear rigid PVC, offers an extensive range of possibilities in clear plastic resins. Clear plastic extruded profiles can include tubing, light lenses, electrical components, and more.