Embossing or Texturing Your Custom Plastic Extrusion
Formtech completes the embossing or texturing process inline. A variety of methods may be used to create your pattern, depending on the embossing location, the pattern itself, the depth of the pattern, and other factors. Popular patterns include wood grain looks, pebble finishes, or anti-slip branding:
Wood Grain Pattern: Wood grain patterns may replicate a specific wood, such as pine or oak, or a generic "ticking" pattern. Patterns can also be created to match a mating part, such as a steel panel or fiberglass door.
Pebble Finish: Pebble finishes offer an obscure texture. These patterns can minimize the appearance of scuffs, scratches, nicks, or other blemishes. Retail stores choose pebble finishes to minimize the appearance of wear-and-tear.
Branding Pattern: Unlike finishes that provide aesthetic advantages, branding patterns or anti-slip patterns help create a non-slip surface for applications such as flooring systems.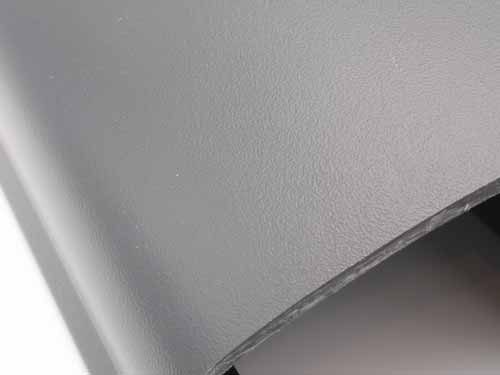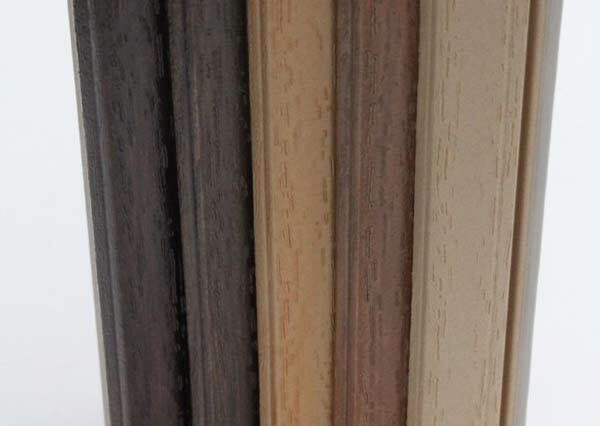 Adhesive Tape and Plastic Film Application
Adhesive used on an extrusion is a type of double-sided tape, which is applied inline. More than one adhesive can be applied down the length of the extrusion. Adhesives are available in a variety of widths, thicknesses, and colors, and bond to a variety of surfaces. Types of adhesive products include:
Foam tape
Transfer tape
Removable tape
Permanent tape
Magnetic tape
Formtech also applies plastic films (generic, custom or with your company's logo) to custom extrusions, to protect them during transportation or installation. These plastic films are static-based, so they adhere to the plastic through static electricity. No sticky or greasy residue remains on your plastic extrusion after the film is removed.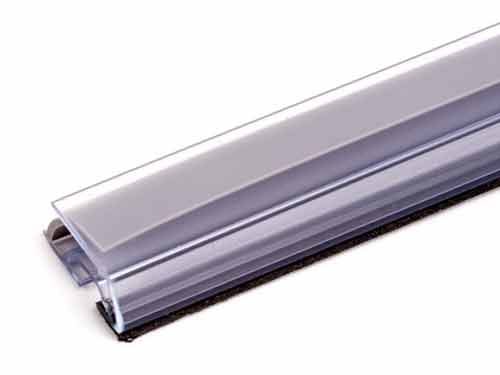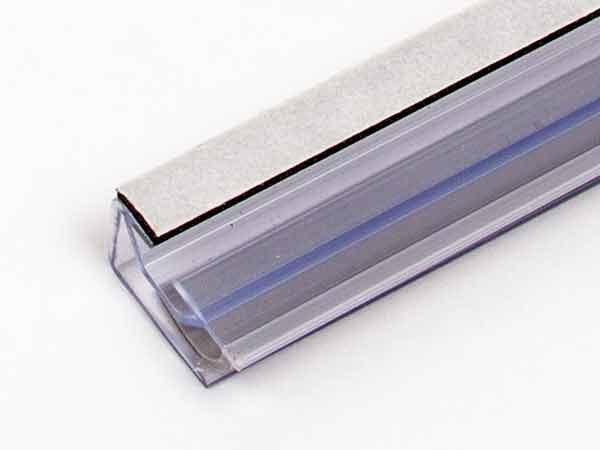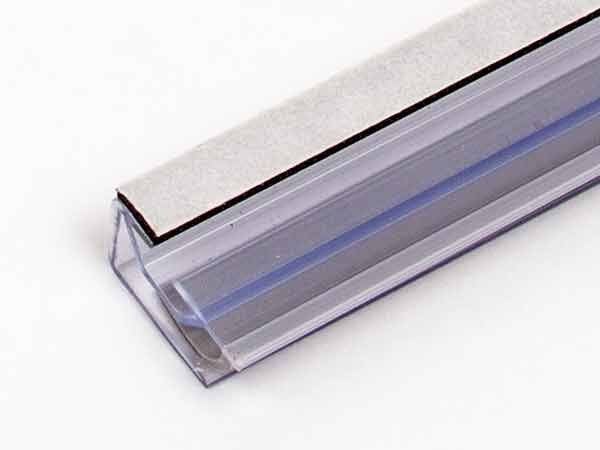 Custom Color Matching
We work with our suppliers to develop custom color matches to:
PMS color number
standard color chip (or color standard)
a mating part
color of another product
Color matches are completed during the development of your plastic profile or at any time during a product's life cycle. After you request a color match, Formtech provides a lead time for samples and a quote for your new-colored parts. We submit samples for your approval in the custom color chosen. This process allows our customers to see the product before we produce production-sized quantities.
After you approve the new color for production, Formtech continually monitors the color (and, if applicable, the gloss level) to ensure that the product meets your specifications. Formtech uses spectrophotometers and gloss meters to check the color and gloss level during each production run. We record this information and maintain records, for future reference.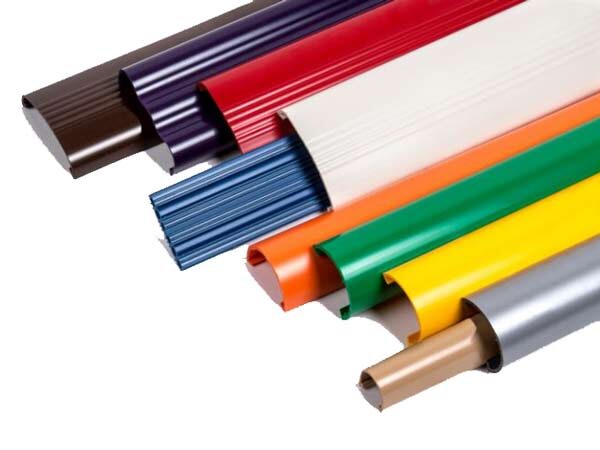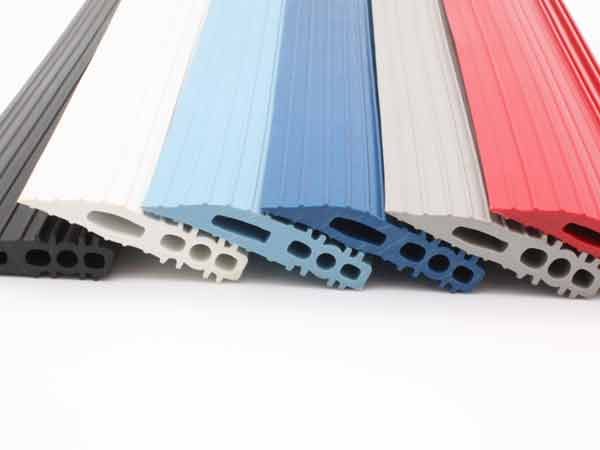 Inline & Offline Fabrication
A vast range of inline and offline fabrication techniques, completed within tight tolerances, include:
Punching
Notching
Slotting
Tab creation
Drilling
Inline fabrication is generally cost-effective for high volume products and provides quick production to delivery times.
Offline fabrication is usually best for low volume products, or products with a variety of configurations.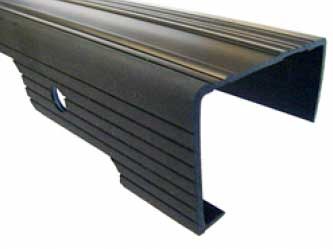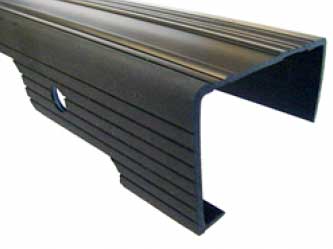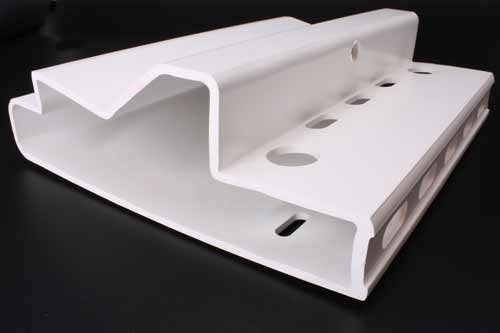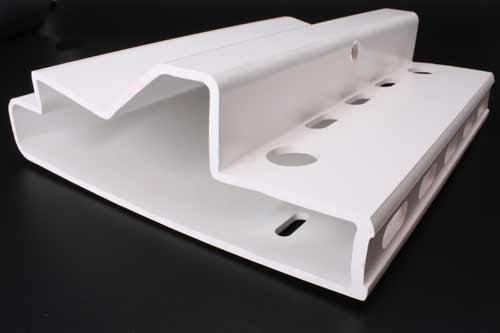 Assembly & Packaging
In addition, we offer the following services to save our customers time and labor costs related to unpacking product, assembly and repacking:
Assemble extruded parts together or with other non-extruded items.
Assemble kits with plastic extrusions, instructions, hardware or other items in a bag or carton.
Custom packaging options such as bags, boxes, wood pallets, returnable packaging and more.