As a custom plastic extrusion company focused on innovation, we are always open to working with you to develop and design the best solution for your product, production and budget. Each custom plastic profile that we manufacture is unique to our customers; we do not offer a catalog of stock parts.
OUR TEAM & EQUIPMENT
Engineering, Design & Product Development
CAD engineering assistance and prototype development for simple to highly complex custom profile extrusions.
Quality Assurance
Quality control procedures are created with each customer. While your parts are running, our technicians are testing and recording data to ensure the parts meet the quality requirements. Prior to shipment, the audit sheets and samples are reviewed again to ensure all specifications are met. View policy on Quality & Continuous Improvement.
Advanced Testing Lab Equipment
• Color spectrophotometers • gloss meters • custom gauges • optical comparators • impact testers • accelerated weathering unit
Extrusion Equipment
Single and twin screw machines.
Tooling
In-house tooling with EDM technology, and outsource to premier suppliers, if needed.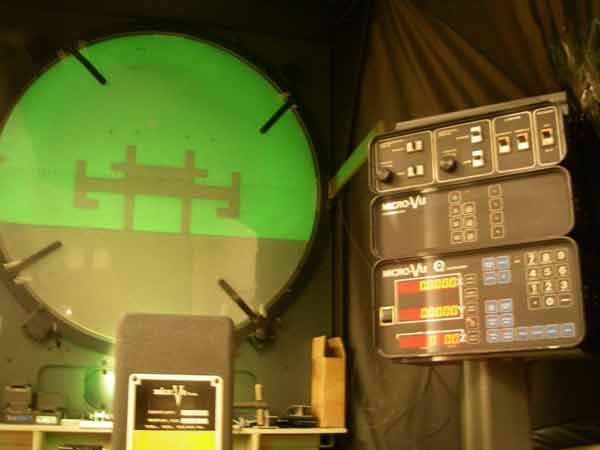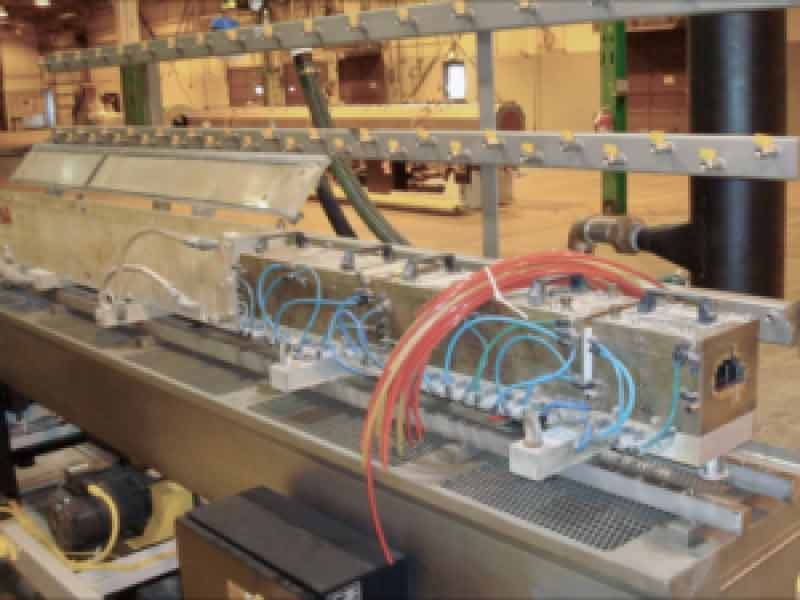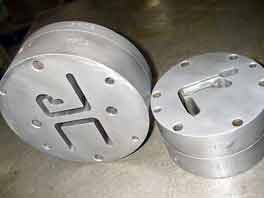 EXTRUSIONS
Co-Extrusions
Up to 3 different materials into one profile extrusion
Small to Large Size Profiles
Largest extrusion currently is 12" x 8"
Hollow Extrusion Profiles
Requires our specialty tooling, including vacuum calibration.
Profiles Cut to Length
Extrusions are cut to your custom length up to 40 feet. We use fly cutters, cut off saws, and punch systems to ensure that end cuts are within tolerance and made cleanly without any chips, burrs, or other defects to the extrusion.
Inline Embossing or Texturing
• Wood grain patterns • pebble finish • anti-slip branding, and more
Inline Adhesive and Film Application
• Foam tape • transfer tape • removable tape • magnetic tape • permanent tape • static-based film application, and more
Inline and Offline Fabrication
• Punching • notching • slotting • tab creating • drilling and more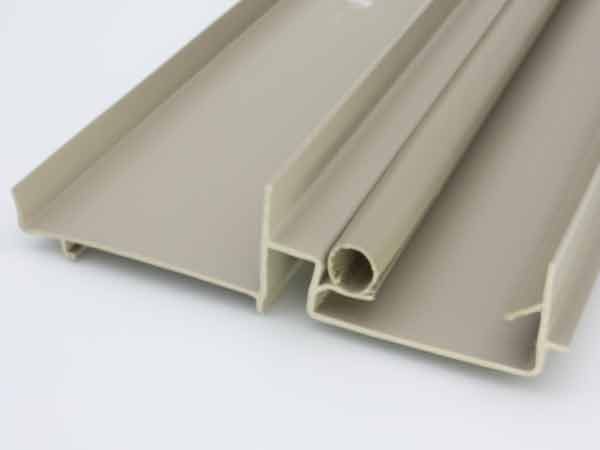 Co-extrusion with rigid and flexible materials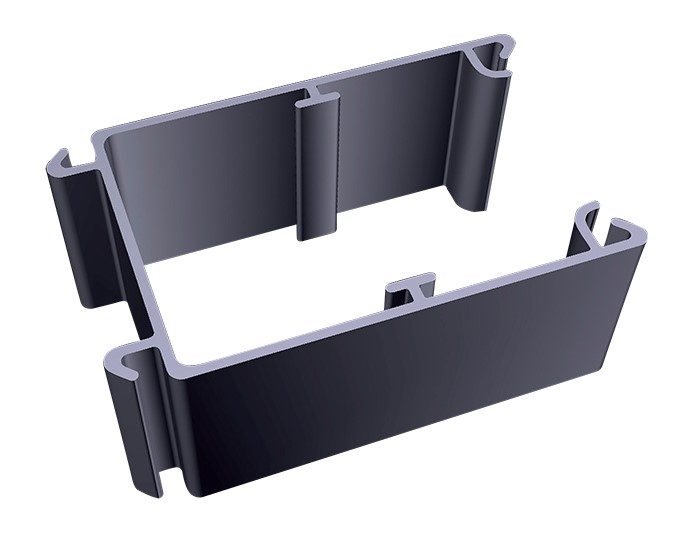 Large co-extrusion 12"wide x 8" deep, up to 40 ft. length. Outer layer is virgin UV-resistant cap material. Inner layer is over 92% recycled PVC material.
MATERIALS
Clear Plastic Profile Extrusions
Rigid PVC, flexible PVC, acrylic, butyrate, or polycarbonate materials in clear.
Thermoplastic Materials
Process all of the materials listed below. View full list of materials.
• ABS (Acrylonitrile Butadiene Styrene)
• Acrylic (Polymethyl Methacrylate)
• Butyrate
• Flexible PVC (Polyvinyl Chloride)
• Polycarbonate (PC)
• Polyethylene (PE)
• Polypropylene (PP)
• Polystyrene (PS)
• Rigid PVC (Polyvinyl Chloride)
• Thermoplastic Rubber (TPR, TPE)
• Wood Plastic Composite (WPC)
• Recycled Materials
Custom Material Formulations
Add impact modifiers, antimicrobial, UV stabilizers, anti-static modifiers, and more.
Color Options
Color matching to PMS, color chip, mating part or another product. Also, tinting clear compounds.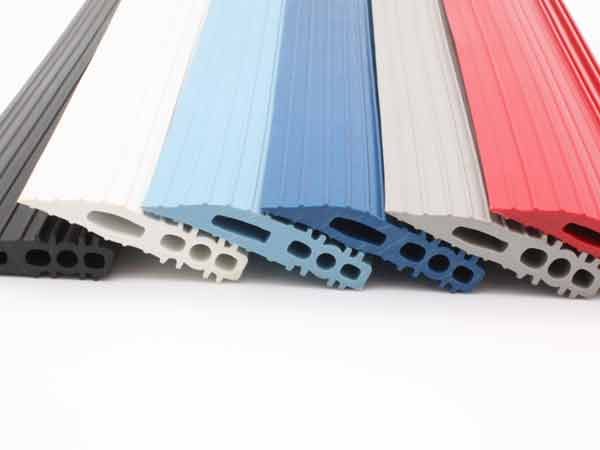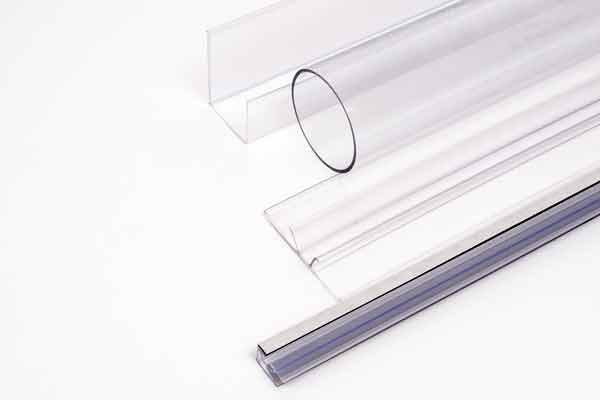 ASSEMBLY, PACKAGING & INVENTORY
Assembly
Assemble extruded parts together or with other non-extruded parts, as well as, assemble kits.
Packaging
Package to your specs (quantity and/or weight) in bags, boxes, cartons, pallets, custom built crates, or returnable packing.
Inventory
For high volume products, we have stock agreements available.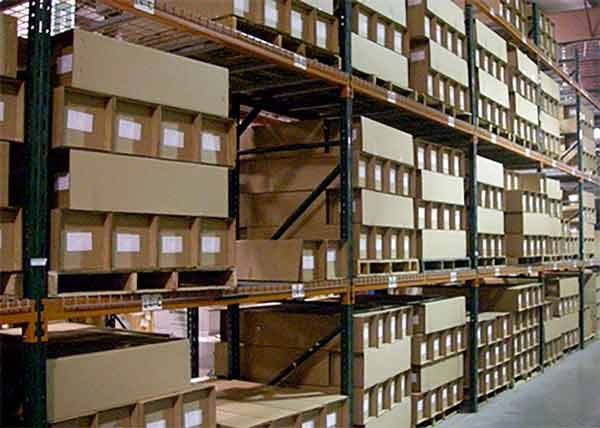 Innovation & Expertise
Over the past 50 years, we have developed innovative material and processing solutions for OEM manufactures.